https://www.theguardian.com/australia-news/2018/aug/24/heinz-fined-225m-for-misleading-marketing-of-snacks-for-toddlers
ACCC counsel describes Little Kids Shredz packaging as 'egregious' because of the health implications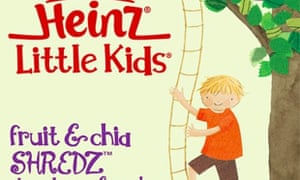 Food giant Heinz has been hit with a $2.25m fine for misleading consumers by claiming one of its snacks, marketed for toddlers, was beneficial for young children.
The federal court imposed the penalty on Friday, and Justice Richard White also ordered the company to set up a consumer protection compliance program.
The Australian Competition and Consumer Commission had called for a $10m fine but Heinz argued that a penalty of about $400,000 was a more appropriate figure.