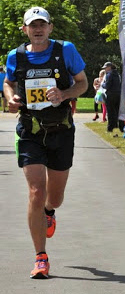 I am running the English Half Marathon on 17 September 2017 for Baby Milk Action.
To sponsor me, click on the donate button to go to our secure payment system hosted by Romancart.
I am funding myself to take part in the run. All money donated will go to support Baby Milk Action's work to protect breastfeeding and to protect babies fed on formula.
Many thanks,
Mike Brady
Let us know if you would like to raise funds for Baby Milk Action in a similar way – we can set up a page like this for you and provide other resources. Contact us.